Where are we going with this, you might ask? (and well you might!). Well...we thought it would be a good way to introduce you to our new Waxing Room. We're the only Inn that has this feature.
It's in the Yellow Barn - entered by the green door to the left (over there; on the right)...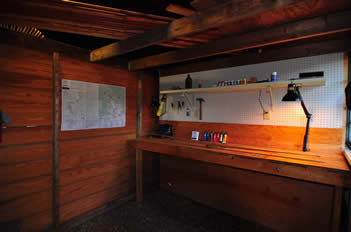 We've got a regulation height workbench (Jack at JSTF told us just how high to locate it) and all the tools you'll need to Wax On, or Wax Off (sorry, we never tire of that scene in Karate Kid)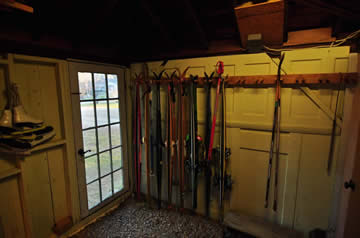 With apologies to, and great affection for the late Pat Morita!
S&J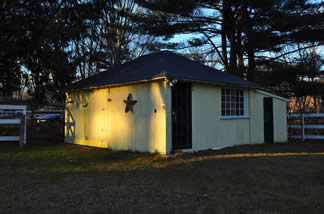 ...and it's just steps from the Inn and Carriage House.
More importantly - step out the door (the green one to the left, up above) and you are ON the Jackson Ski Touring Foundation trails. How's that for convenience?
And did we mention discounted tickets - maybe we didn't. Oh, well (but we do have them).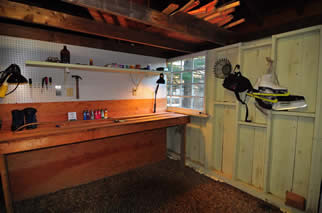 And, as if (as, if ?!?) that isn't enough - we have secure storage for your staves (not that we really need that sort of thing up here in Jackson - after all, the bears are in hibernation! ).
"Wax on; right hand - wax off; left hand. Breathe - into mouth - out the nose...don't forget to breathe...very important!"